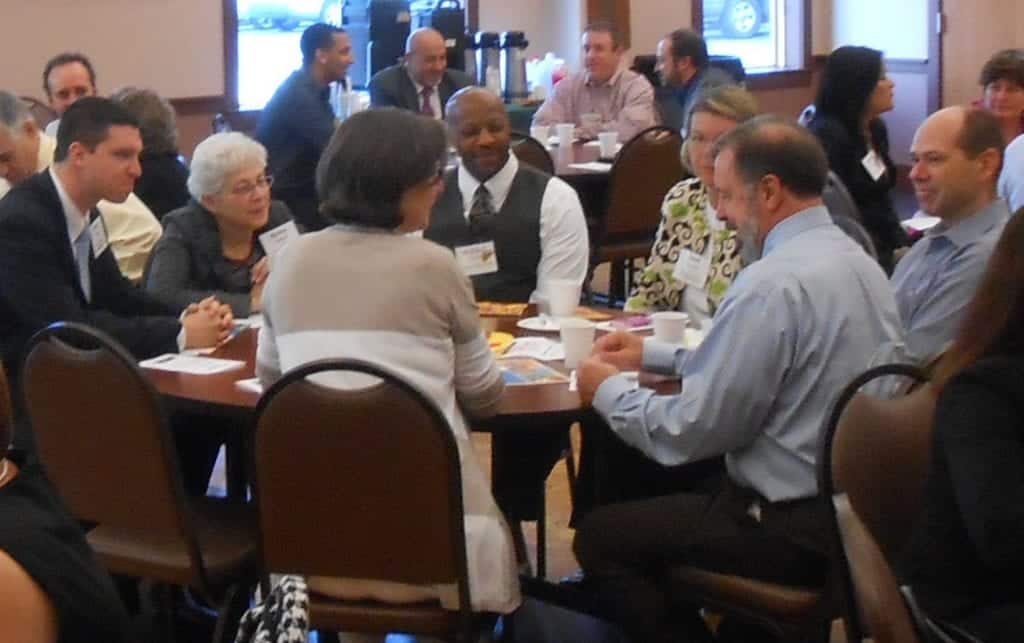 Leadership MetroWest is driven by the commitment and energy of  our 800 alumni — a diverse network of engaged leaders in the public, private, nonprofit and grass roots sectors who represent an unparalleled resource working to enhance  the quality of life in the region.
A key to effective leadership is building relationships. After Leadership fellows graduate from the Academy, they find that the connections made during their Academy experiences are stronger and infinitely larger as they become part of the elite kinship of alumni leading the way at every level in their communities and workplaces.
The Alumni Network  fosters connections to each other, to opportunities at Leadership MetroWest, and to invaluable resources, especially for cross-sector collaboration, community involvement and  professional development.
The Alumni Programs Committee  also organizes:
Alumni Networking Breakfasts each spring and fall with valuable opportunities  for re-connecting with class colleagues, making new connections with other leaders, and hearing from respected guest speakers on relevant topics for personal and professional development
Alumni "Meet-Ups"–  informal gatherings of alumni who share a commonality such as an Academy class year, a home town, a sector, or a workplace, providing valuable opportunities for relationship building and conversations around leadership development and current community issues
You can be a part of the Alumni Programs Committee, please email alumni@leadershipmetrowest.org or call Executive Director, Helen Lemoine at 508-872-6161